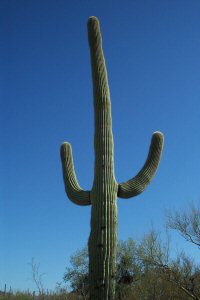 .. it was an interesting week. My company's annual user conference was held there for the first 1/2 of the week and I think I logged a cumulative 5 hours of sleep over the 3 days. When I wasn't zonked, I was talking, schmoozing, listening, evaluating, presenting, talking, schmoozing, and then talking some more.
At the end of the conference my customers were saying things like, "my head hurts because of all the new information to absorb."
I was saying things like, "my head hurts because of getting all the information squeezed out of it."
(Of course, there were also a lot of people saying how much their heads hurt from absorbing all the alcohol, but since I was the self-appointed DD, and therefore welcome everywhere, I didn't have to worry about that.)
After the conference, I had a few more days of meetings with one of our customer focus groups to gather more information to plan new features for this coming year.
Next year's conference will be Savannah, GA. That is going to be a neat trip for sure.
On a completely different note, how come no one has ever mentioned the wildlife in Arizona being so brazen? This week, I (or my fellow conference attendees) had encounters with:
- wild pigs (
collared peccaries
, aka "javalinas")
- wild-cats / puma
- scorpions
- skunks
- praying mantises
- geckos
- an owl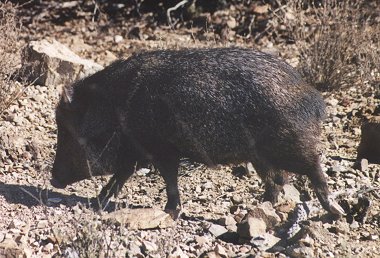 Photo credit -
Todd's Desert Hiking Guide
On Thursday night, I came back to my hotel room and heard an owl hooting, and it seemed to be very near by. I opened the curtains to my balcony and there it was! - not 3 feet away on the railing. It turned its head toward me, we locked stares for a good 10 seconds, and then it turned away and flew off.
For those who know the area, our conference was at the
Loews resort
in Ventana Canyon. I wasn't staying at the Loews, but at
The Lodge
next door. These places were, ummm .. quite swank, if you know what I mean.
It wasn't a completely boring work week though, as I got to spend about 4 hours at the
Pima Air & Space Museum
yesterday before I came home. They have the Airforce One that presidents Kennedy and Johnson used - and about 75
acres
of other aircraft. You can get an idea of how big that is by going to maps.google.com or Google Earth (Keyhole). It's amazing!
Photo credit - the Arizona Aerospace Foundation
I also got to take the
AMARC
tour - where they take you to the government's 'boneyard' of decomissioned military aircraft at Davis-Monthan AFB. Our tour-guide joked that this is the only arm of the government that actually makes money - since they sell parts to other countries which are still using the different types of airplanes kept in the boneyard. He said, "I know some of you are thinking, what about the IRS? Well, they don't actually make money, they
steal
it."
I could have spent days there.